The Advantages of Patio Pavers for Outdoor Living
The Advantages of Patio Pavers for Outdoor Living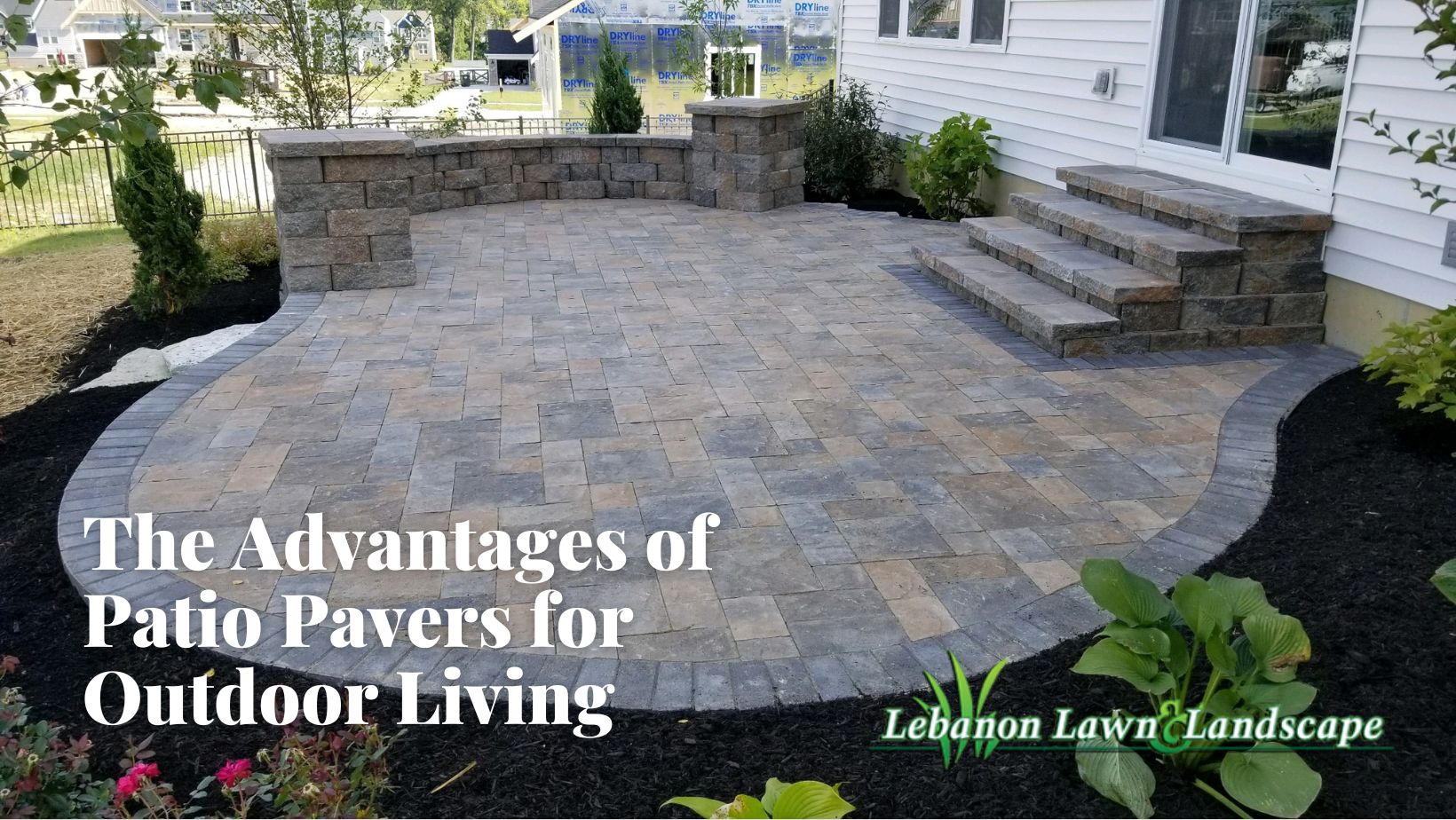 Enhancing your outdoor living space is one of the finest things you can do to boost your home's value and the quality of your lifestyle.  
There are many different routes you can take, but one of the most popular resources homeowners use to improve their outdoor living spaces is patio pavers.  
If you want to add a patio to your outdoor living space, then you may be wondering what advantages patio pavers offer over other patio materials.  
There are many reasons to choose patio pavers over materials like poured concrete including both looks and functionality. 
This post will detail some of the major advantages of using patio pavers when you add a patio to your yard.  
The Major Benefits of Patio Pavers 
If you want your patio to look its best and last for many years to come, then pavers are the way to go.  
Let's look at some of the major benefits of using patio pavers over other options. 
Pavers are customizable 
Patio pavers are highly customizable when it comes to color, shape, and texture. There are hundreds of different materials to choose from.  
You can mix and match colors, textures, and more. Some homeowners opt for a symmetrical square layout, while others choose a more naturalistic, rugged look.  
In short, pavers can make your patio uniform and stylish or custom and unique.  
Pavers last a long time 
Patio pavers are one of the most durable materials you can use when you are constructing a new patio.  
Pavers are resistant to cracking, frost, erosion, and wear and tear from the natural elements. And even if one of your pavers does crack, you only have to replace the damaged unit instead of the entire patio.  
Pavers are low maintenance 
Once they are installed, you will not have to do much more work to keep them looking their best.  
You can power wash your patio once a year (or more often) but if you opt for a darker color material, small flecks of dirt and grime will not be apparent.  
Pavers are safe 
Pavers are safe for all levels of activity. From running to walking, the risk of slipping and falling on pavers is minimal.  
Paver surfaces are permeable and non-slip making them much safer than other options. 
Repairs are easy 
Since pavers are made of unattached, separate units, repairs are relatively low cost.  
A damaged or stained paver can be removed and replaced without needing to install an entirely new patio.  
Pavers are easily matched with other design elements 
Keeping your yard on a consistent color scheme is one of the greatest challenges exterior designers face.  
Since you can choose your color and material, sticking with a design scheme is simple when you build your patio out of pavers. 
Build a Better Patio with Lebanon Lawn and Landscape 
Everyone wants their outdoor living space to look its best. But you don't want to trust just anyone to get the job done. 
At Lebanon Lawn and Landscape, we understand that your home is an extension of you. That's why we only use the utmost care when installing new projects in your yard.  
If you are looking for superior hardscaping look no further than Lebanon Lawn and Landscape.  
Ready for an outdoor upgrade? Reach out to Lebanon Lawn and Landscape today!