How to Master Your Landscape This Fall
How to Master Your Landscape This Fall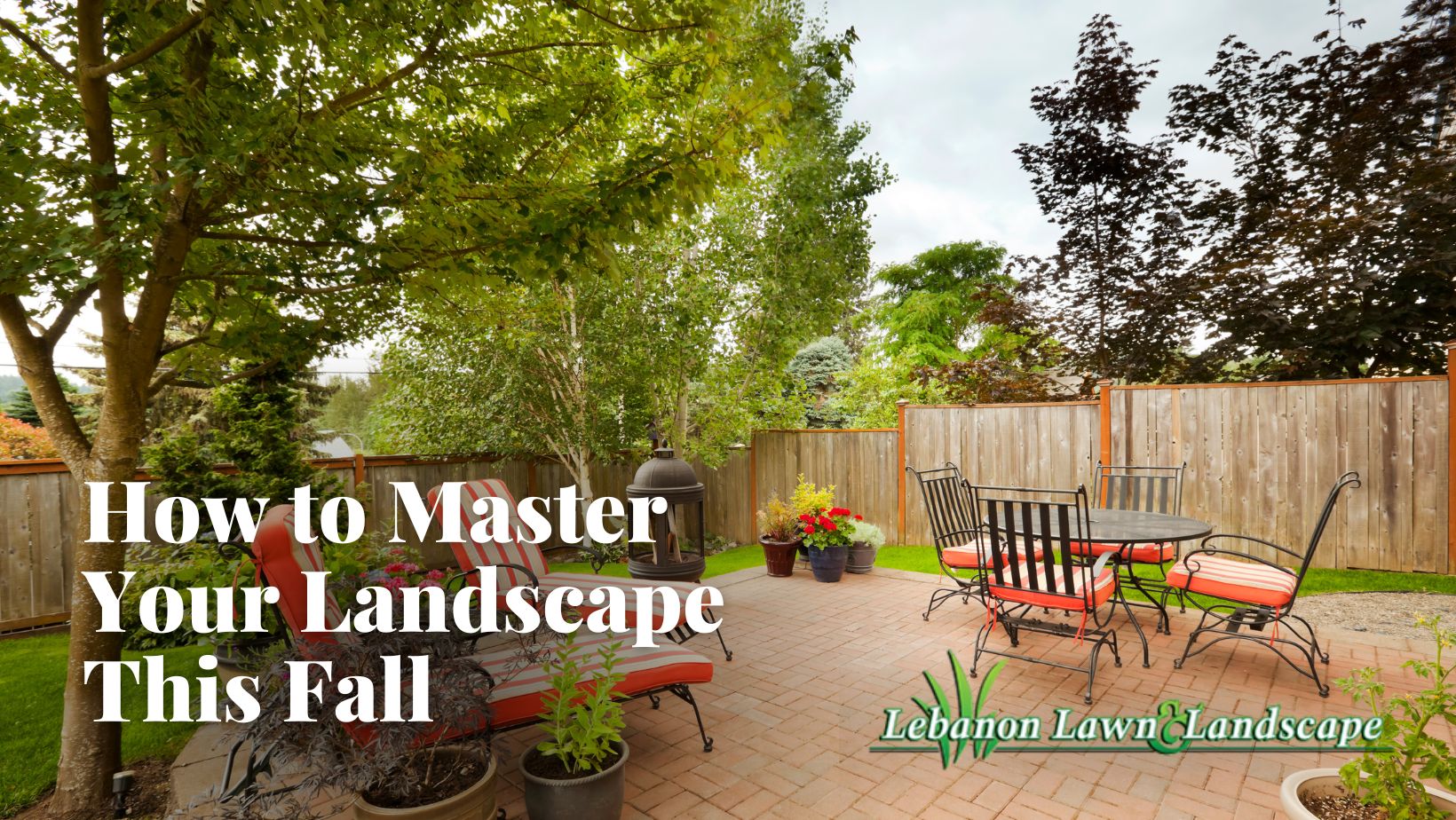 Fall is upon us and there are many things to do to keep your yard in tip-top shape for autumn, winter, and beyond.  
Many of the steps you take right now will determine your yard's health come next spring.  
Fall is the season of planning and planting, so make sure you take full advantage of the season as the weather starts to turn cold. 
Not only should you sow grass seed, but you should also begin planting bulbs and aerating your soil, and considering fall plants like trees and shrubs. 
Keep reading to learn more about how to master your landscape this fall. 
Tips for a Better Fall Landscape 
The air may be taking on a crisp chill, but during fall, the soil is still warm, making it a perfect time for root development. 
During fall, plants will be less stressed by heat and plentiful rainfall helps roots grow as they store up energy for the next growing season.  
Let's look at a few landscaping chores you can do this fall to have a beautiful yard next year and beyond. 
Start Planting Your Garden for Spring 
Late summer and early autumn are the best times to start sowing seeds for next spring's garden.  
Some plants and flowers that thrive when planted in autumn include:  
lilies 


hostas 


peonies 


irises 


ferns  
 
ornamental grasses 
During autumn, you should begin shopping and planning for your garden next spring. Then use late September to early November to begin planting. 
That way, come next spring you will enjoy the beauty and fragrance of your hard work.  
Lawn and Garden Upkeep 
In addition to planting, there are several key upkeep tasks you must do as well.  
Use these suggestions as a checklist for fall garden upkeep. 
Trim shrubs and trees. Winter will, of course, slow the growth of your shrubs and trees, but you should use autumn as your last chance to trim so that they look good all winter long. Simply use hedge clippers to clip away unkempt leaves and branches, then give your trees and shrubs a deep watering so they are prepared for the winter and beyond. 
 
Remove dead plants and weeds. Sometimes plants die. You don't need to hold a funeral service, but you should remove them immediately upon their death. Likewise, weeds are your yard's parasites. They suck up resources away from other plants, causing your garden to lose some of its luster. Remove them when they appear. 
 
Create a label system for each plant. Your plants will soon go dormant. You need a labeling system, so you know which plants are where spring comes. This can be as simple as a diagram using pen and paper, or you can go as far as to stick labeled posts in the ground. 
 
Relocate any plants. Do you want a change of scenery next spring? Fall is your chance to make a change. Any shrubs or plants that need to be relocated must be moved before the soil turns cold.  
 
Keep compost alive. Don't let all your hard work disappear with winter's first frost. Turn your compost at least once a week throughout fall and spring to ensure that you have healthy, nutritious soil once spring comes around. 
Get Your Fall Landscaping Tips from Lebanon Lawn and Landscape 
You want your lawn to look its best. But you don't have all the answers.  
Lebanon Lawn and Landscape is here to help with your fall cleanup! We take care of leaf removal, aerating, overseeding, or trimming back shrubs and ornamental grasses. All of which lead to a better, healthier-looking yard come springtime.


Looking for a larger upgrade? We can install patios, decks, fire pits, gazebos, shade structures, and more.  
Lebanon Lawn and Landscape is your source for the best yard care information and structural upgrades.  
If you are ready for an upgrade to your yard, reach out to Lebanon Lawn and Landscape today!