How to Keep Mosquitoes Away from Your Patio
How to Keep Mosquitoes Away from Your Patio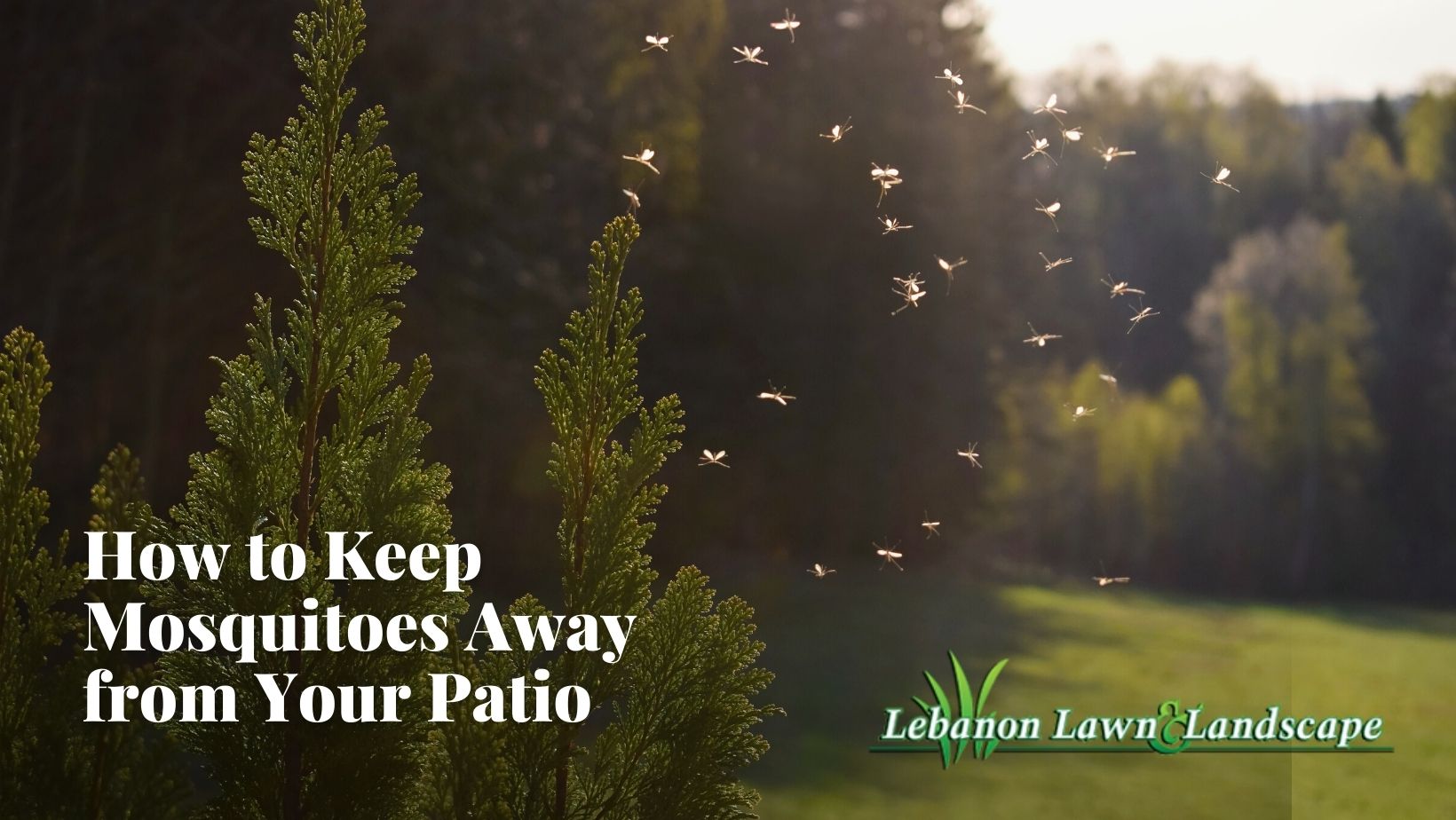 It's a cool summer night, you're spending time with your friends and family in your backyard and enjoying food and drinks on your patio. Only one thing could ruin this: a flock of mosquitoes that wants to feast on you and your guests.  
Mosquitoes are one of the most annoying pests by far. They are intrusive, they leave itchy bites, and they can even transmit diseases.  
This summer, ditch the mosquitoes! The best way to give mosquitoes the boot for good is to come up with a comprehensive mosquito repellant plan.  
But where do you start?  
This post will go over some proven strategies that will help you make the mosquitoes hit the trail.  
Effective Strategies for Keeping Mosquitoes Out of Your Yard 
Use insect-repellant candles. 
Mosquito repellant candles are safer and more effective than their non-burning counterparts, like citronella candles. The downside? Their cost tends to be higher and some people may not like an open flame in their backyard. 
If you want to go with this kind of mosquito repellant solution, it's important to make sure you place them strategically around your patio area—mosquitoes hate the smell and aren't going anywhere near an open flame unless they have no other choice! 
Set up a fan. 
Mosquitoes don't like wind, so setting up a fan can help keep them away from your patio area.  
You may have to experiment with different places to find the perfect spot for your outdoor space, however, generally speaking, having it blow across where you will be sitting will be most effective at keeping mosquitoes away.  
Keep your patio space clean to prevent mosquitoes from breeding. 
If you live in an area where mosquitoes are a problem, you'll want to keep your patio free of standing water.  
This can be done by emptying any buckets or flowerpots that hold water, and making sure that there isn't any garbage lying around that could also serve as a breeding ground for mosquitoes.  
Pools can be a major source of mosquito breeding. Use a swimming pool cover, to help cut down on the amount of mosquito breeding that occurs in your yard.  
Install a mosquito repellent system for your yard and use other strategies on your patio for maximum protection. 
Mosquito-repellant systems can be an effective way to boot mosquitoes from your yard. These systems use ultrasonic devices like sound or light to interfere with the mosquito's ability to detect people from far away.  
Mosquitoes have a sense, called olfaction, which allows them to detect human carbon dioxide. When you exhale, you release carbon dioxide that mosquitoes find irresistible. 
Keep Your Yard Mosquito Free 
Nothing ruins a perfect summer like a hoard of blood-sucking mosquitoes. Whether you are dealing with a flock of mosquitoes or just a few stragglers, you should come up with a comprehensive mosquito repellant strategy.  
Mosquito repellant candles and ultrasonic systems help repel existing mosquitoes, but if you want mosquitoes gone for good, you have to stop them at their source.  
Proper landscaping techniques are the best way to halt mosquitoes before they become a problem. Mow your lawn regularly, drain any tepid pools of water, and keep your plants in tidy shape.  
If you need help with your landscaping, or you want to install features made to resist mosquitoes, then it's time to reach out to Lebanon Lawn and Landscape.  
The pros at Lebanon Lawn and Landscape have the skills and expertise to help ensure that your summer stays mosquito-free.