How to Extend Your Patio Season into Fall
How to Extend Your Patio Season into Fall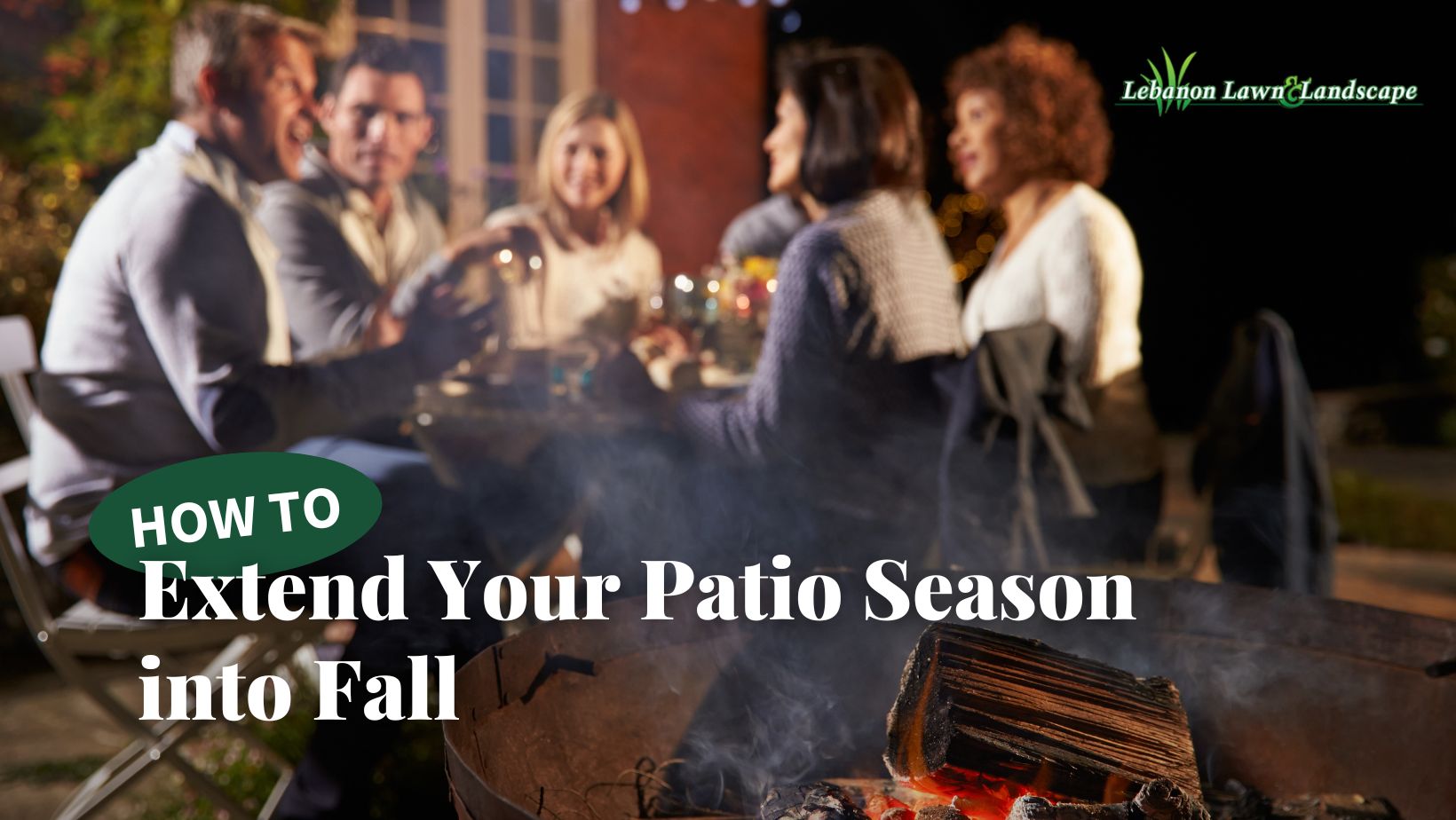 Your patio is one of the best features of your home.
What's better than spending a cool evening outside enjoying your favorite wine or beer, and listening to the crickets sing a fond farewell to the passing day? Not much!
Safe to say, the longer you can extend your patio season, the better.
Unfortunately, many homeowners feel that they must shut down their patio by early Autumn. This isn't true! There are a few ways to extend your patio season into fall.
Keep reading to learn how you can continue to comfortably use your patio well into fall.
Tips for Using Your Patio When the Weather Turns Cold
Just because the nights are getting chilly, it doesn't mean you have to forget your patio until next year! Use these tips to keep your patio warm well into Autumn.
Add an Outdoor Fireplace
Some investments are worth the cost. This is especially true with an outdoor fireplace.
Not only will an outdoor fireplace extend the time you can enjoy your patio (for both fall and spring!), but it will also add value to your home, and safely handle flames to prevent singeing or housefires.
Keep the crisp chill of the air at bay with an outdoor fireplace installed on your patio. As the weather cools, the fire will keep you warm and allow you to enjoy your patio longer.
Outdoor Insulating Curtains
One of the best ways to keep your patio comfortable is by keeping the cold air out.
But how do you do this? Install a set of stylish outdoor curtains!
These curtains are thick, engineered to insulate indoor spaces and come in many different styles and colors.
The best part is they are easy to install on your shade structure, and they really work!
Get a Set of Throw Blankets
Why not go back to basics? A set of stylish throw blankets can be used in a variety of ways, all of which will help you keep warm in the cool autumn weather.
Your outdoor blanket should be durable to withstand the elements, easily transportable, and most importantly warm.
Throwing blankets is an excellent way to keep yourself warm or cool on autumn nights and enjoy your patio throughout the season.
Install a Hot Tub
If you have the budget, installing a hot tub is one of the best things you can do to keep yourself warm on cold autumn evenings.
Get that water bubbling and heated and wade in for a soak! You'll be warm and relaxed in no time.
A hot tub will allow you to not only enjoy your patio in the fall, but you will be comfortable outside well into the winter as well!
Enjoy Your Patio all Year Round with Lebanon Lawn and Landscape
Nothing is better than an evening spent outside on your patio. Don't trick yourself into thinking that you need to shut your patio down when the weather turns chilly. With a few simple adjustments, you can use your patio well into fall.
If you need an outdoor upgrade, including an outdoor patio, hot tub, or even a new patio, reach out to Lebanon Lawn and Landscape.
At Lebanon Lawn and Landscape, we know that your yard is not like everyone else's. It should be unique to you!
If you want a yard that you can call your own, reach out to Lebanon Lawn and Landscape today!