How a Walkway Impacts Curb Appeal
How a Walkway Impacts Curb Appeal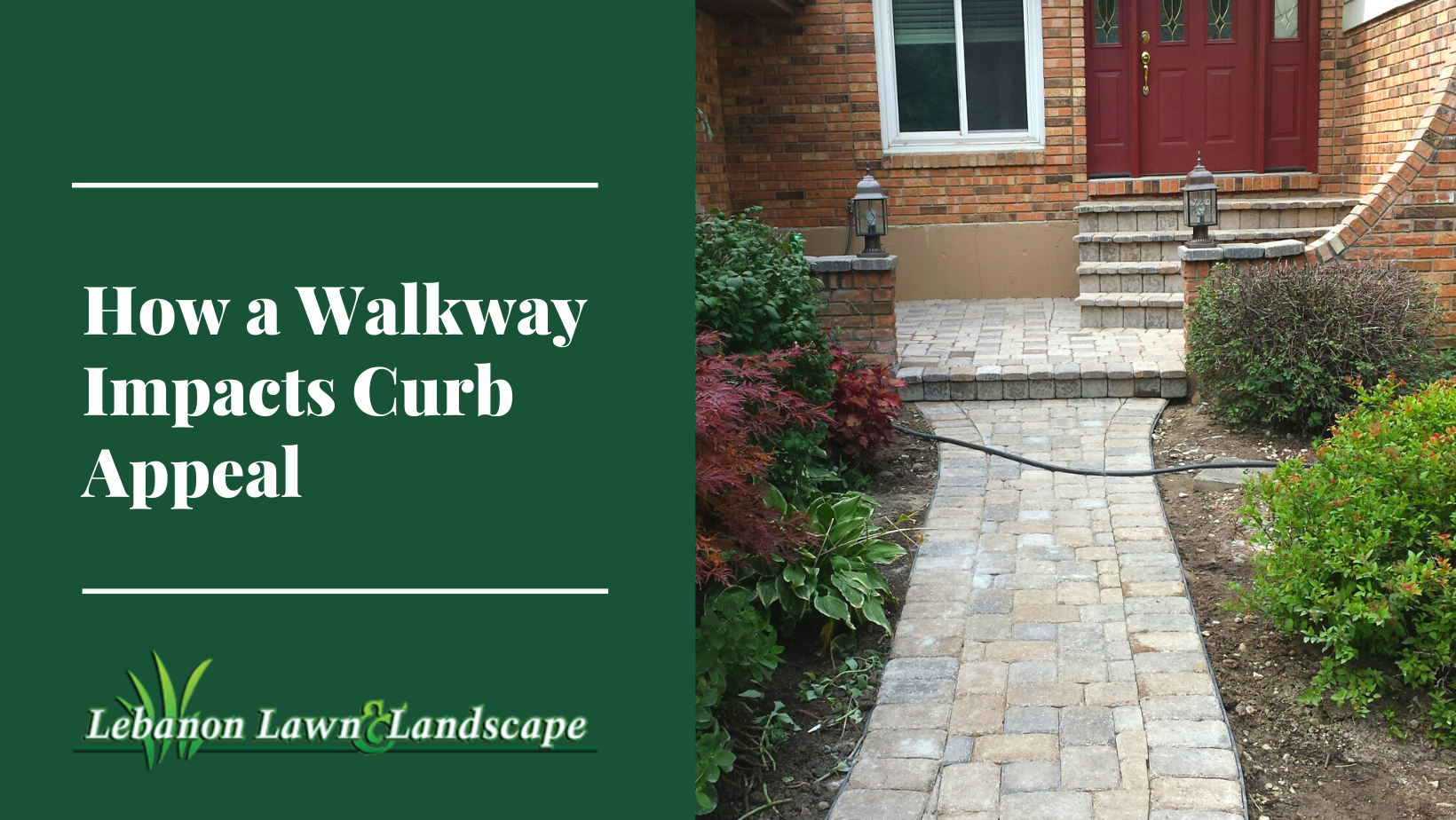 As a homeowner, you know the value of a great first impression.  
Both exterior and interior, your style, and the features you choose to present help welcome guests and loved ones into your home.  
One of the best ways to make a definitive statement before guests so much as step foot on your property is by creating a stunning walkway.  
Walkways help lead guests around your property, so they see the features you want them to see and it also prevents them from trampling your lawn (or worse, your flowerbeds).  
This post will briefly go over the impact a walkway provides for your curb appeal and how it can make your home more welcoming.  
What Your Walkways Say About Your Home 
Your walkways are a major part of your home. Don't take them lightly.  
Here are a few ways your walkways can alter the perception of your home. 
Walkways create a sense of arrival. 
A walkway can do a lot for the curb appeal of your home. It can make a good first impression, welcome you (or guests) into your own home, and give your property a sense of style and sanctuary. 
Think of your house as if it were a home you were considering buying. What would you want to see?  
Is the driveway freshly paved? Are there weeds in the front yard? Is your hardscape dull or dusty? Most importantly, is the walkway stylish and fresh or cracked and worn down? If the path leading to your home has seen better days, then guests will assume your home itself is less than pristine.  


The path you choose impacts the overall design. 
When choosing a walkway style, you'll want to consider its impact on the overall curb appeal of your home.  
Does it flow seamlessly from the driveway?  


Is it made with the same material (or at least from a compatible material)?  


Is it wide enough for two people to walk side-by-side comfortably, or does it look like a tight squeeze?  
These are all important questions that can make or break how people perceive your home when they drive by. 
Pavers come in a variety of shapes, sizes, colors, and patterns. 
Pavers are an extremely popular choice when you want to upgrade your walkways. You can use pavers to create patterns that are either geometric or more organic in nature. The style is completely up to you! 
Some homeowners choose to keep their walkways flush with their driveways, porches, or hardscape, but other homeowners prefer switching it up. So long as the colors and materials are compatible, your walkways will boost your curb appeal.  
Pavers can be installed around curves, inlaid designs, borders, and more. 
Your walkway does not simply need to be a pathway from your driveway to your front porch. It can be so much more!  
What key features of your yard do you want your guests to notice? Your walkways can lead your guests anywhere you want, including gazebos, gardens, porches, and more.  
Better Walkways are an Investment in Your Home 
A walkway can increase your home's value, boost curb appeal, and help better define your style. It can provide an important visual connection between the front door and the street to make a more inviting entrance. 
A well-designed walkway provides many benefits: 
Increases curb appeal with a sense of arrival at your front door. 


Creates additional outdoor living space for entertaining or relaxing with family and friends. 


Improves safety and visibility by reducing slippery surfaces in inclement weather. 


Adds value to your home because buyers want quality features that add convenience, comfort, and enjoyment when they're considering homes for sale or purchase. 
If you want to make a better first impression with a stylish walkway, then it is time to reach out to Lebanon Lawn and Landscape.  
At Lebanon Lawn and Landscape, we know the value of your home's appearance. It's not just about style and curb appeal, you want to foster a home that makes you feel welcome and wanted.  
If you are ready to take the next step, reach out to Lebanon Lawn and Landscape!